Cross Stitch Academy
The Art Of Stitch

The Art of Stitch aims to provide the best selection of cross stitch patterns & kits combined with the ease of simply browsing from the comforts of your home and having your favorite pattern or kit delivered right to your doorstep. Started with the love of cross stitching, The Art of Stitch is happy to share with you great deals for a hobby that brings peace, enjoyment and some needed therapy. It's never a waste of time to create a great piece of art. And if you're new to stitching, it's never too late to start.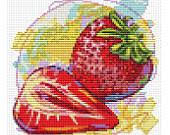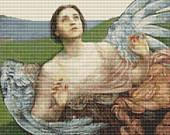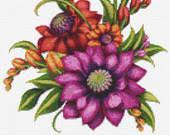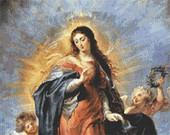 The Art of Stitch offers their designs in three forms - Kits, Printed Charts and Downloads. The Art of Stitch would recommend that you get their kit as you will SAVE up to 50% of the cost from buying your own materials.
Most of The Art of Stitch charts are done in full stitches with a range of 24 - 60 DMC Colors. A handful include backstitches for effect. In their Mini series contain popular collections such as the Flower Series, the Kitchen Series, Garden Series and the Zodiac Signs.
ART OF STITCH HAS FOUR AMAZING CATEGORIES
Mini Designs - Comes in smaller sizes for those who wants to stitch a famous painting in less time. They are cute, easy and adorable. Perfect for gifts.
Bookmark Designs - Would you like to mark your books with a piece of art history? Now you can with our artistic bookmarks. Featuring partial artwork (the best part), stitch these easy designs to use with your favorite books.
Standard Designs - this is for everyone. Quality patterns and kits in black and white charts with bigger symbols. Create your own masterpiece with a thread and needle. Paints not required :)
Premium Designs - the best of the best. If you have experience, stitch it bigger! The charts come in color, and when you order a KIT, you will receive a FREE needle threader.
WHY ARE THE ART OF STITCH DESIGNS SO POPULAR?
The Art of Stitch has spent years listening to their customers and with their feedback, The Art of Stitch has designed easy to follow charts of beautiful artwork. The charts are organised into Bookmarks, Mini stitches, Standard designs and Premium designs. The Art of Stitch has to date a total of 395 designs in our repertoire.
The Art Of Stitch uses 30% bigger symbols than normal charts in the market.
The Art Of Stitch uses easy symbols for you to follow. Dark symbols symbolize the dark areas of the chart and light symbols show the light areas. Just from looking at the chart, you can pretty much see the whole picture.
The Art Of Stitch has chosen the colors carefully to ensure the most colors to produce the best results. The product images you see are the final stitched patterns. It's that good!
On every page of the chart, there is a page map to show you exactly which part of the design you are at.
Here's an example of a final stitch patterns image vs The Art Of Design stitched by our customers
HOW DO YOU SORT THREADS?
We've all gone through the headache of buying a kit with a bunch of threads that you have to presort yourself and match the colors.
The Art Of Stitch kits are prepared and designed by professional stitchers so they know what you want. Please see below the image below.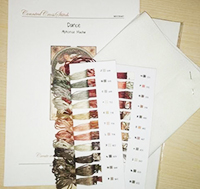 The Art Of Stitch uses DMC threads, they are cut (usually more than you need) and pre-sorted in labelled cards for you. Symbols and the color codes are all printed beside the threads. All you need to do is pull out the thread you want and start stitching.
Mini, Bookmark and Standard designs come with a black & white chart while Premium designs have colored charts. See below the examples of a black and white chart (Standard) and a colored chart (Premium).