News
New online store "Lady Cross Stitch"
2021-05-28
---
RIOLIS #1703 Assisi embroidery
2019-02-10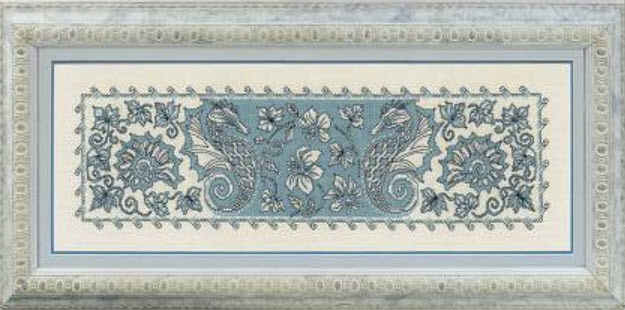 The ancient city in the center of Italy at the slope of Monte Subasio keeps many secrets and traditions. Since ancient times people know about this place. In the Middle Ages, in the XIII century, the construction of a monastery in honor of St. Francis of Assisi began in the city. Famous artist Giotto decorated the walls inside the cathedral with his paintings. According to legend, after the end of construction, one nun copied his frescoes, simplifying plots with primitive lines. And then, in her simple drawings, they created an embroidery with the faces of saints. According to another version, St. Francis brought fabric with Arabic embroidery from the Crusade, and Italian craftswomen tried to repeat the oriental ornaments on the patterns.
By the way, the name of Assisi embroidery received several centuries later, when people decided to revive the skill of local embroidery.
The main feature of this type of embroidery is the use of stitches along the perimeter of the pattern. So while the background is filled with stitches, the pattern itself is obtained from a non-sewn space.
RIOLIS continues to acquaint needlewomen with various techniques. We offer you the needlework kit 1703 Sea Horse. Here, an exquisite turquoise color fills the background, and luxurious sea and floral patterns appear in a result. Stitches frame the contour. Only three colors of Anchor threads are used on the canvas of 18 counts of Aida Zweigart in this work.
You can arrange the work as a panel and as a table topper - our embroidery women as always could choose. ;)
---
Needlework anti-stress kits Embroidery therapy from RIOLIS
2017-03-16
---
RIOLIS kit #1629 Foxgloves
2017-03-11
---
New RIOLIS catalogue 2017
2017-01-06
---